Campanilla Compound COVID 19 Statement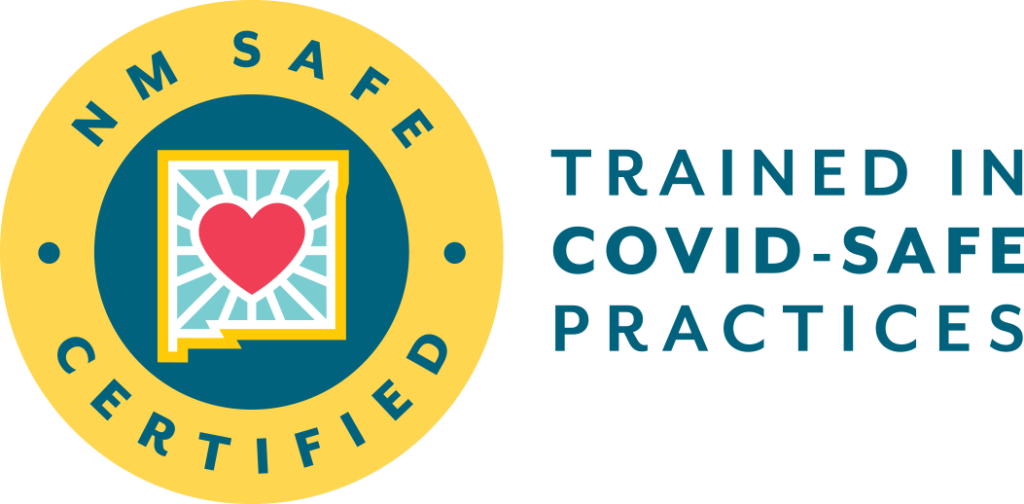 Campanilla Compound has been trained and certified in COVID-SAFE practices by the state of New Mexico.
Campanilla Compound is committed to protecting the well-being of our owners, guests and staff during the COVID 19 outbreak. Although we have always held high standards for hygiene and cleanliness, we have increased our efforts significantly and made a few adjustments to our operations with your health in mind.
We are closely monitoring and following suggestions from:
Campanilla Compound's private, standalone homes, secluded patios and lack of common areas allow for ease in social distancing and rejuvenation.
We are here for you; to welcome you back to Santa Fe with warmth and hospitality and to provide you with a refuge for relaxation.
You can start planning your next Campanilla Compound visit with peace of mind. Our worry free reservation policy allows for the upmost in flexibility during this difficult time. Please see our Policies page for more information on cancellations.
---
Stay in Touch
Eli & Kelly are available if you have any questions regarding your existing or future reservation.
Please call us at: 505 988 7585 or email: campanillacompound@gmail.com